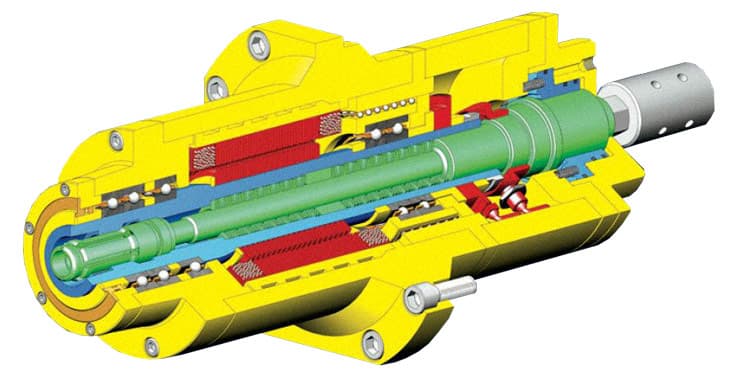 SPINDLES AND ELECTROSPINDLES REPAIR
Since 1992, SMZ offers a comprehensive machine tool spindles and electrospindles repair and reconditioning service on its plant in Germany, Italy and Poland.
At present, as a group, SMZ repairs and reconditions over 3.000 spindles and electrospindles per year. More than 1.200 of those are repaired in SMZ Italia s.r.l. in Volpiano (Turin).
Over the last 20 years, SMZ Italia has been a solid reference for machine tool manufacturers and users, throughout the Italian territory.
Thanks to the large quantity and variety of spindles and electrospindles reconditioned every year, SMZ continuously expands its own expertise and technical knowledge.
All activities of SMZ Italia are based on: quality, speed and punctuality.
These objectives are achieved by:
High qualified personnel

High precision machinery

Measuring and testing certificates

Strict internal procedures

Large spare parts inventory
Each step of the repair processing cycle is certified and traceable over time, thanks to a digital filing system.
All repaired spindles and electrospindles come with a 12 months guarantee.
SMZ Italia is able to recondition any type of spindles and electrospindles in exceptionally short times, and is able to return the spindle to the client with the same accuracy and quality characteristics as a new one.
Partial repair
It is a quick intervention limited to restore the spindle functionality and it does not require the replacement of the bearings.
Encoder calibration / replacement

Sensors calibration /replacement

Clamping unit replacement

Balancing
Predictive maintenance
It is an activity to monitor the spindle and electrospindle status, in order to plan in advance eventual repair activities
Initial functioning verification

Parameter verifications: vibration, noise, temperatures

Bimestrial verifications

Results analysis

Intervention proposals

Improvement proposals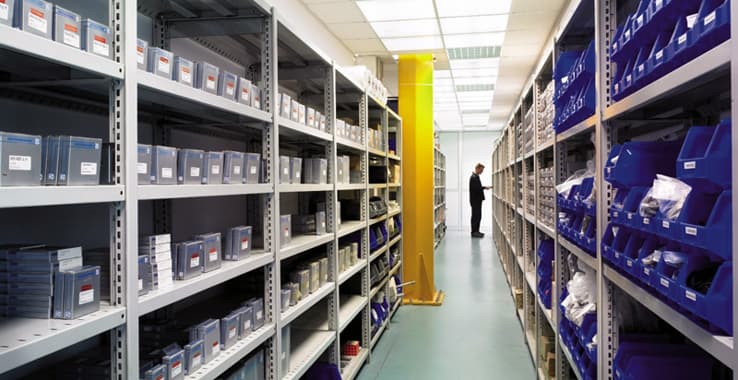 Spindle's care
SMZ Italia offers a Spindle's care service, which consists in taking care of your spindles and electrospindles while they are on our premises.
We also offer the possibility to keep in store your spare spindles and electrospindles, in order to guarantee a quick and efficient substitution whenever it is needed.
Your spindles and electrospindles will be stocked in SMZ Spindle's care area, and we will guarantee that it will be stored correctly and serviced regularly.
When required, your spindle/electrospindle will be returned to you immediately, and the 12 months guarantee will be effective from the delivery date onward.
Your own spindle /electrospindle, stored on SMZ 's premises, ready to be mounted/loaded on the machine tool.
Correct storage

Storage space economy

Scheduled running-in

12 months guarantee from the delivery date

Immediate delivery
Maintenance training
Training sessions held at SMZ Italia with the objective to improve the knowledge of spindles and electrospindles use and efficiency.
TRAINING PROGRAM:
Basic Theory

Design

Components

Functioning principles
Product practice

How to substitute tools, collets, sensors

Failure analysis

Ordinary maintenance
Spare parts
We can provide spare parts and consumption components for spindles and electrospindles
Large spare parts inventory

Delivery within 24h